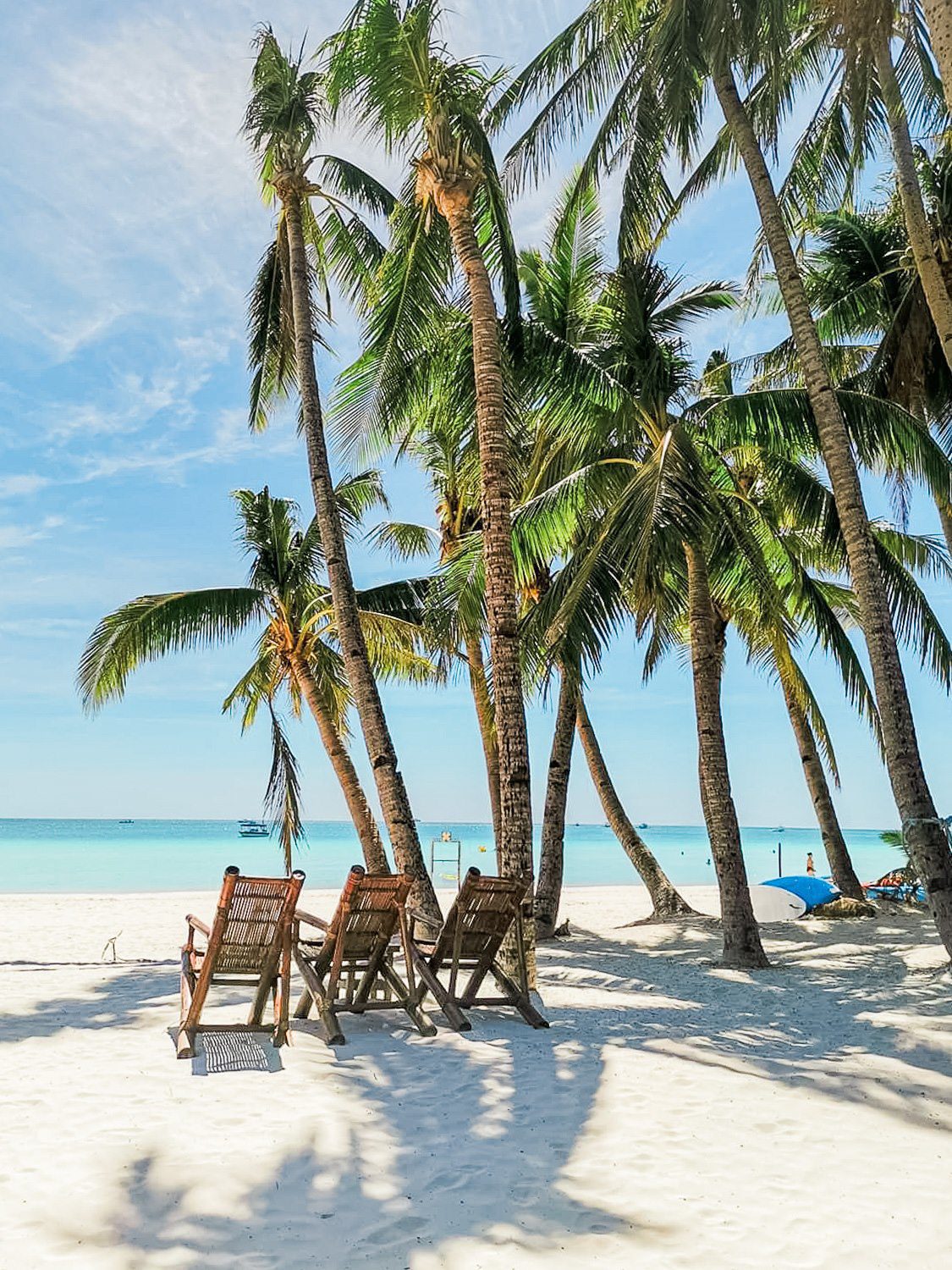 SEA WIND BORACAY
At Sea Wind Boracay, the spirit of the old Boracay Island—the unspoiled paradise for the unhurried traveler—is still alive. In this private getaway, it's only too easy to unwind on a sprawling beach of sugar-soft white sand and crystal-clear turquoise waters.
In this luxury resort in Station 1, Boracay, you're far enough away from the hubbub of the island. Tucked in a lush landscape with a long stretch of beach all to itself, Sea Wind bathes you in a peaceful oasis as you watch the day go by.
Enjoy the simple luxuries that befit a pleasant vacation by the sea: Look forward to a night of restful sleep and leisurely mornings. Dine under the stars. Engage in island and water adventures.
Among the original hotels in Boracay, this rustic resort evokes a nostalgic charm that never goes out of style. Sea Wind manifests a character that only gets better with time. What's more, the resort promotes sustainable tourism and adopts eco-friendly initiatives to protect the island.
Best Available Rates
Beachfront Rooms
Sea Wind Boracay's rooms are fashioned after the traditional nipa hut, in a provincial architectural style. Check our Boracay room rates.

Contemporary Comfort
Blending contemporary luxury and Filipino aesthetics, our nipa hut-inspired rooms and villas complement the resort's laid-back beach experience. Our 5 room types can lodge 4 adults and 2 children. All have travel essentials such as cable TV, mini-bar, hot and cold shower, and air-conditioning. Read More
Events and Banquets
Celebrate beach weddings and other momentous occasions with us. Set on one of the widest beach fronts on the island, Sea Wind Boracay can accommodate as many as 500 guests. Our team of catering experts satisfies gastronomic cravings at our restaurant, al fresco grill, and bar. Read More
Exclusivity and Convenience
Unlike other tropical beach resorts in Boracay, Sea Wind offers a mix of exclusivity and easy access to the island's most popular spots. Puka Beach and Boracay Butterfly Gardens are just some of the popular destinations near our resort. Sea Wind's private beachfront and secluded gardens are for your exclusive enjoyment. Read More
OUR FACILITIES
Our resort features water sports facilities, a swimming pool with a kiddie area, in-room massage services, as well as a Boracay museum. Activities such as snorkeling, island hopping, and boat tours may also be arranged. Set out for an idyllic tropical holiday here at Sea Wind Boracay.
Wonderful Stay in Boracay
Maybe the best place to stay in Boracay because of lots of things. Last day of our visit the Vice Pope and his delegation from Vatican came to the Seawind for their lodging…..

12 adults and 10 kids
We love Sea Wind Boracay! The place is so perfect for big groups that bring kids between 2 – 7 years old. The location is in front of the beach, the room is clean, the swimming pool is under the tree.. Our kids were swimming whole day long, like for 7 hours and didn't get bored


Some things never change
Seawind Boracay located in station one has always been a great Please to stay in when in Boracay and still is.
The staff is friendly and very accommodating. Seawind is affordable, clean and gives you that rustic island feel with all the comforts of a resort should


Exclusive Discounts
Boracay Island hotel promos for 2023 by Sea Wind Boracay
Plunge into a sun-kissed vacation you deserve, book direct online today.